Help | Overview | Screenshots | Privacy
Many of the app's sections need to authenticate to Flickr on your behalf. In other words, Flickr needs to know who you are, in order to display and allow you to manage your content.
The first time you try to access one of the sections that require authentication, you will be presented with a prompt like in the image below.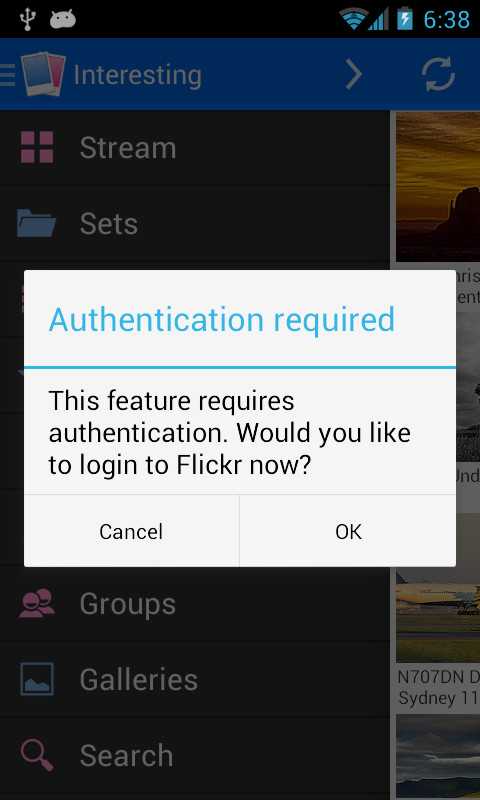 Upon choosing OK, you will be taken to the authentication screen. The authentication screen is just a wrapper around the browser, which allows the app to receive an "authentication token" from Yahoo/Flickr.
If you originally subscribed to Flickr using your Facebook or Google account, please tap on the corresponding icon at the bottom of the screen (see the "Or sign in using" option).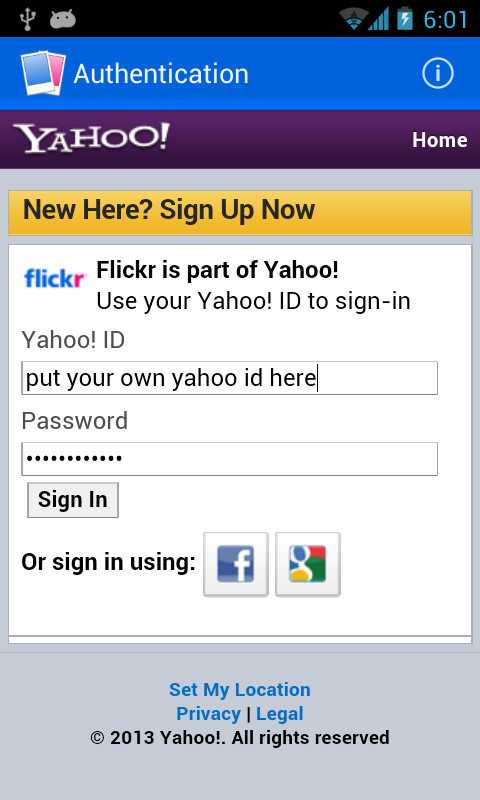 Once you login, Flickr will prompt you to confirm authorizing the app to access your online content. To do so, tap on the "OK, I'LL AUTHORIZE IT" button (see below). If the button is not visible (may happen on small screens) please scroll down until you see it.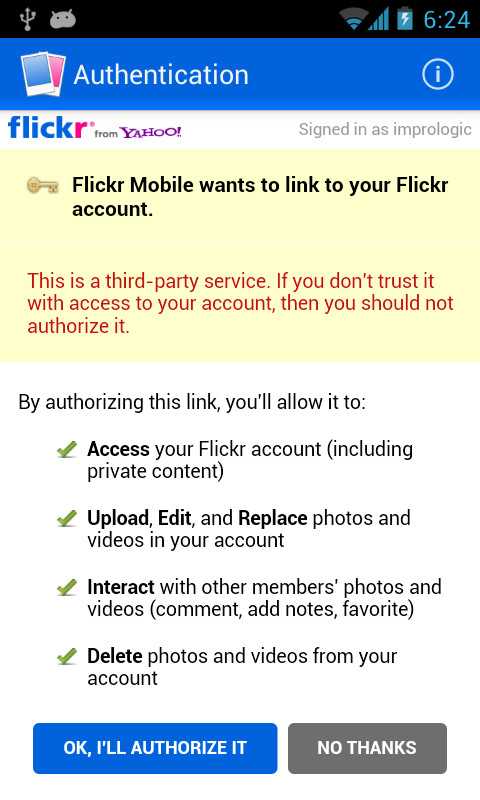 You can always see the current user, manage users or logout from the app's Settings.